Beach house, further north, Valadares – Vila Nova de Gaia, close to Oporto. Quiet, safe area with few tourism. At 100 meters from the beach. Generous terrain, splitted in half. Independent access. Single storey house with large porch, large living room with kitchen, sofa bed (and foldable bed). Has children pool!!! You can enlarge or add to the wooden house, in Micro-Camping mode.
100 meters walk to the beach. Some rocks create small pool for kids to play. 🙂
Greenway for hiking and biking.
Wooden walkways along the beach.
South near side, with local grocery store, old-fashioned, small, good products. 5 min walk. (closed Sunday afternoons)
Also at south, Portuguese restaurant, local, "Casa da Praia", and Café. 5 min walk. (closed on Wednesdays).
Monument Sr da Pedra with magnificent sunsets. Restaurants. Golf. Pathway with horses and small river stream.
North, for shopping, Continente Supermarket in Canidelo, 5min by car, 30min by foot.
Lounge/Bars along the beach, ditto restaurants.
Close to the city of Porto.
Afurada with great fish, and nautical activities at Marina. Sailboat.
Bus 906, 9min walk, to the train, or directly to Porto;
Pets on public transport, only with their own travel bag.
Electrical at Ciclo eBikes near D. Luis I Bridge.
Swimming Pool is small, seasonal (for kids). July and August. Other months ask first.
School Horses, to learn and/or leisure, near Valadares. AIE School Horses
Rodanitours, sailboat tours at Afurada Douro Marina.
Let's Kombi, VW classic tours with Hugo Fonseca.
Cab/ Táxis  +351966421103 (Gaia): +351914839141 (Driver); +351919425484 (T659); +351227864000 (Coop)
Location: Rua Caetano Remeão, n. 419, 4405-537 Valadares, V. N. Gaia – https://maps.app.goo.gl/G7iEqJhNhGYmod5C6
---
---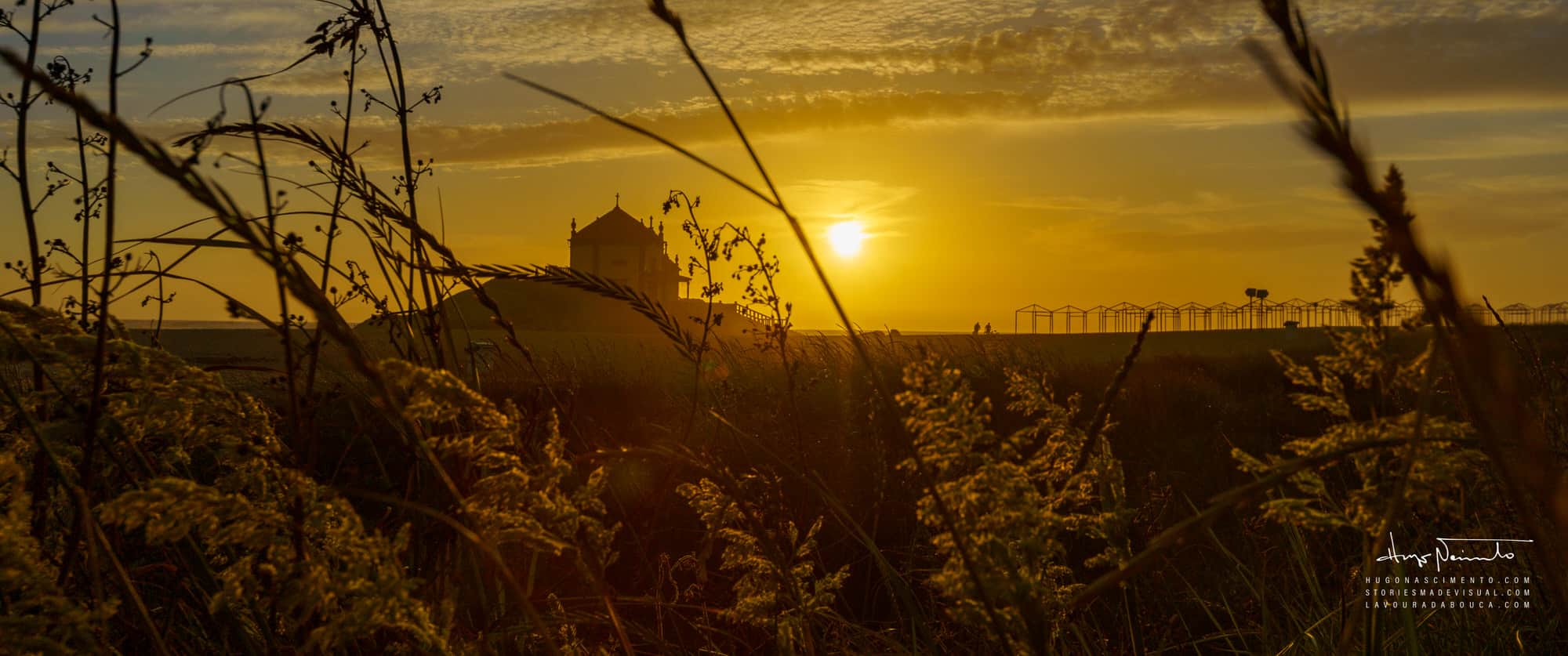 ---
Nearby beach and House
---
Sightseeing
More wooden pathways near golf course, horse riding, and Sr da Pedra Monument
Miramar Golf Club, South 3.7km
Espinho Golf Club, South, 15 km
*
Quinta Monserrate Gaia, Club, Tennis and Padel, Indoor, etc, East 2.9Km
Canidelo Camping (inside, don't know if they allow standalone visitors), North 3.5km
Parque da Aguda, South 5km
Club Ténis Gaia, East 6km
Solverde Hotel, South 8km
Corgas Club, North, 10km
Complexo de Ténis de Espinho, South 12km
---
Surf
Some waves for light surf, or padle.